Post by MizoreYukii on Mar 10, 2021 19:20:24 GMT -5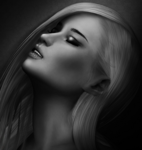 XML Injector
can handle. If you don't want to use XML Injector, this
thread
should help with injecting interactions.
To actually make interactions, etc. take a look at
Zero's tutorials
. There are no tutorials on making careers of any kind by hand in S4S, only making rabbithole careers with Mod Constructor or Create-a-Career, which you should be able to use as a starting point and then have to make everything else you want by hand, depending on what it is you want to do.
More resources to help you get started, start with something small like traits to get you familiar with the process.
Tuning
Scarlet's Beginner tutorials
(starting on page 2):
www.simsvip.com/category/the-sims-4/how-to-create-a-mod/page/2/
Zer0's tutorials
(for beginners and beginning intermediate, covers social interactions, buffs, Mod Constructor and much more):
www.patreon.com/posts/tutorials-35031545
www.patreon.com/posts/mod-constructor-45356828
How to Start a Custom Tuning File
:
www.patreon.com/posts/how-to-start-38023976
How to Add Custom Icons to Your Mod
:
www.patreon.com/posts/how-to-add-icons-42171247
How to Unlock Interactions
:
www.patreon.com/posts/how-to-unlock-38446873
And then you need the TDESCs and TDESC Browser as it helps you understand how files are built and what each thing does. Zer0's tutorials linked above have 3 different tutorials on how to use the TDESC, so make sure to read them to understand how TDESCs work.
Or download one of the programs.
TDESCs
:
forums.thesims.com/en_US/discussion/980807/1-66-139-tdescs#latest
TDESC Browser (Windows)
:
www.modthesims.info/download.php?&t=618199
TDESC Browser (Mac)
:
modthesims.info/d/649060/tuning-description-browser-for-macos.html
How to Properly Setup the TDESC Browser
:
www.patreon.com/posts/how-to-properly-42170948
XML Extractor
if you want to update or make new mods before S4S updates, and
XML File Finder
(needs the extractor and in the same download) to see connections/references between each file without having to manually search for them. File Finder is very useful and highly recommended, even if you don't use the XML Extractor for modding.
modthesims.info/d/563256/xml-extractor-for-the-sims-4.html
Tuning Error Notifier
is to help you make sure you don't make mistakes.
scumbumbomods.com/tuning-error-notifier/
There are tools that handle injecting for you for common areas, so you don't need to focus on scripting until the time is right. This includes:
XML Injector
: (interactions, loots, buffs to traits, reward traits, name objects, object relationships, states):
scumbumbomods.com/xml-injector/
Injection Tools
(for situations, walk-bys, etc.):
brainblasted.itch.io/injection-tools
Andrew's Crafting Enabler
(for injecting recipes like food, books, etc.):
sims4studio.com/post/72754
Mod Constructor
: (not an injector, except where needed, but can be used to make interactions, buffs, traits, careers, aspirations, events, and a few others):
zerbu.tumblr.com/post/181782526135/the-sims-4-mod-constructor-v4
Scripting
When you are ready for Sims 4 scripting, know that there are very little tutorials and no documentation, so you have to learn through a lot of trial and error. You will need to learn Python, which is well documented and has plenty of tutorials outside of Sims 4, but it won't help too much with Sims 4's data.
Beginner's Guide to Python
:
wiki.python.org/moin/BeginnersGuide
Getting Started with Sims 4 Python Scripting
:
sims4studio.com/thread/15145/started-python-scripting
Tuning Inspector
, which helps you figure out injection paths:
modthesims.info/d/642704/tuning-inspector.html
The Sims 4 Modern Python Modding
is a new scripting tutorial series that will help teach you about Sims 4 scripting, including getting started to more difficult projects: 
Part 1
Yes, an active career.
Since there are no tutorials for active careers, you should take apart EA's existing careers or mod active careers as guidance. Two of the ones I can think of are
Turbo Careers
and
Get to College
.