Post by mr1994 on Dec 22, 2017 8:10:07 GMT -5
Literally having the same issue...and I see no one responded to help. :(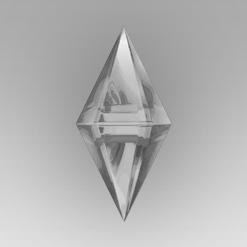 how do i open the cheat console if i'm using MAC? i tried using command and control button but it's not working.
Introduction
This tutorial will show you how to use Sims 4 Studio to batch fix your entire mods folder so that custom clothing items don't show up on your Sim when the Sim is showering or taking a bath. It will fix every single garment.package in the folder you select to batch fix so be sure to remove anything from that folder that you don't want fixed prior to running the batch fixer.
There are some circumstances under which a Sim can become "bugged" so that the Sim will always wear garments in the shower or the bath tub. This batch fixer will not fix a bugged Sim. All it will do is change the tags on all CAS clothing items in the folder so that they are no longer tagged for bathing.
What you will need
Sims 4 Studio 2.5.0.3 or above.
Instructions
1. Open Sims 4 Studio and click the Ctrl key, the Shift key, and the c key on your computer keyboard all at the same time.
2. The Cheat Console will pop up. Type showernude into the box as shown and click the Ok button.
3. The Prevent CC Garments from showing up in the shower box will pop up.
- By default it will be aimed at the Mods folder in your Sims 4 folder. If you would prefer to limit the coverage of the batch fix you can click Browse and browse to a folder within the Mods folder that you've placed all the items you want fixed inside. Studio will ignore any CC that isn't in the folder you select in the Mods folder box.
- By default the batch backup folder will be placed in your Sims 4 Studio folder inside a folder called Batch Fixes. You can leave it there or browse to a different location if you wish.
Once the settings are how you want them click the Run button. Studio will scan all the .packages in the folder you've selected and remove the Bathing tag from any item that has it. If that item also has Situation tagged it will remove that too.
4. When Studio has completed the batch fix the Results box will pop up. It will list how many items were fixed, how many it was unable to fix, and how many it looked at that did not require fixing. Click the OK button.
If you have any questions about, or problems with, this process please post in this thread.