Post by Aurora Kreativ on Nov 23, 2020 14:45:17 GMT -5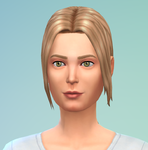 Wow, I'm not sure how that happened! Sorry :(, please try again when you can.
drive.google.com/file/d/15dr_XM_sKu_NUGS6tWn3aatOO7xxsPWk/view?usp=sharing
,%20
drive.google.com/file/d/18bfOTKSscQRwXdTAcfjEmhRBDkgkfW_S/view?usp=sharing
,%20
drive.google.com/file/d/1EM14xwEDUOvMmAKTweZJ4MltMqJyHo7c/view?usp=sharing
,%20
drive.google.com/file/d/1PY3XxxFfoqT6zLZIf0XS9v35HjL8pyNe/view?usp=sharing
,%20
drive.google.com/file/d/1VMjoVFLFsHNLSBB1yfTzsz9pmIXVX40F/view?usp=sharing
,%20
drive.google.com/file/d/1wa1nD1z_VDCT2khMKWQRWlcDEAsvSD5d/view?usp=sharing
No worries!

The issue that the bones aren't showing up with their names in the Channels list I think may be a bug with Sims 4 Studio. I had that with one of my .package files where it only showed the hashed value names instead, just like yours. Then I when I went back to it again not long after, it had updated itself so it showed correctly again. If it doesn't correct itself, I'd suggest you take notes of what the hashed values are and compare them to the names in the Rig section so you know which is which, not necessary though as they should all be for the curtain right and left. I noticed your package only had that issue for me with the second clip.
I still get it now when I do tests. It's a bit strange indeed.

The reason you don't have as many entries in the Channels section is because your animation don't include the transformBone. But that shouldn't be a problem. I apparently had added it and didn't include it in the tutorial for the first bit. But as I said, don't believe you need it.

I've looked through your package for a while now and done some test but haven't been able to figure out the problem quite. However, I noticed your blender files have some inconsistencies with the names of the meshes, not sure how important it is for Sims 4 Studio as I believe it only goes on cut info, but to be sure I'd make sure they're all correctly and consistently named.
Then you have added a loose bone into some of the animations, like for the closed animation one called bone_bone_shape.001. You should probably remove that, not sure if it may be causing any interferences.

If possible, you may want to redo the main blender object mesh file along with the animations. It may help solving the issue.

I haven't been able to figure out why both of your interactions show up at the same time in game. Does it do this for you and was this intentional? Not sure if there's an issue there that causes the animations not to trigger. There's no last exception error messages in the log, so there's not much to go on.
Will have another look at some point in the future to see if I can spot the issue.

Good luck in any case!